"AT LEAST TWO AND A HALF RUBLES FOR EVERY ONE RUBLE INVESTED".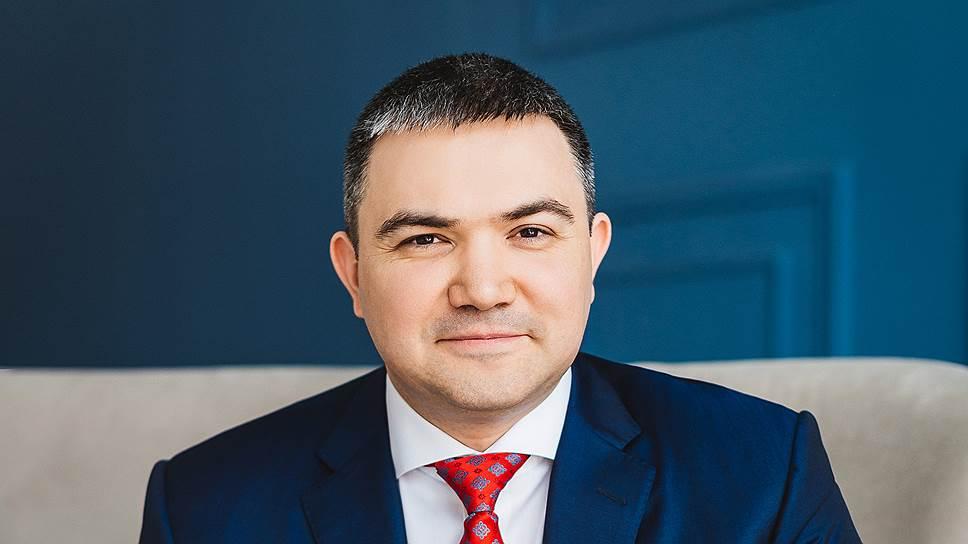 — When and why did you decide to provide litigation financing?
— My first experience was in 2009 or 2010. When the 2008 financial crisis began, I, as a lawyer, worked with a few major international leasing companies. All of them had significant overdue receivables and had to foreclose on equipment across the country. At that time, construction equipment, special-purpose machinery, and trucks were not mandatorily fitted with tracking devices; thus, the leasing companies had to bear the costs associated with the search for equipment, the legal fees and fees of other professional consultants, and the costs of the services of drivers, equipment operators, and special machines required to recover the equipment from not-so-easy-to-reach regions of Russia.
It was a tremendous amount of work, but the client was ready to pay a fixed amount for each unit of recovered equipment. Eventually, we reached an agreement: we would bear all current expenses in exchange for a considerable fee. In a few years, my team recovered over 300 units of equipment across country.
— When you left Goltblat BLP and built your own legal firm in 2017, did you decide to provide litigation financing immediately?
— Yes. Our clients often bring us complex lawsuits that they are not able to finance themselves. We see that the scope of our engagement goes far beyond legal services for a success fee: our client needs costly expert services, investigations, professional opinions in various segments, and this all entails large costs. If this is the case, we thoroughly investigate the matter and, if we are interested, we either fund the litigation costs, or execute a claim assignment agreement for, say 50% of the claim; in the latter case, we further represent both ourselves and the client in court.
— How do you evaluate the risks?
— We look at risks from a legal perspective, from the litigator's point of view, and in terms of chance of recovery. In other words, we decide whether it is feasible to obtain the recovery from the defendant. I can share an example. Once, a foreign company won a case against a Russian company, but then – suddenly – the debtor's assets were resold against as the seizure removal by the court bailiff was ruled to be illegal. The foreign company got tired of litigation, and offered to assign to us the claim against the Russian Federal Bailiff Service in exchange for 20% of the recovery, if any. Although the bailiff's actions were found illegitimate, and the bailiff got a criminal conviction, we still were not able to recover RUB 400 million in losses. We won the case in the lower court; the court of appeals, however, ruled out the recovery for us, and the Supreme Court upheld this ruling. To conclude, we determine whether the recovery is feasible not only based on the debtor's assets, but also on its status.
— Why didn't litigation financing providers appear in large numbers, say, after the 2008 crisis?
— Litigation funding has always been available, but it was thinly spread across the market. No firm would openly announce that it is ready to provide financing, or would call this service litigation finance, for that matter. Besides, in 2008, fewer litigation firms were actually in the position to prefund legal costs. There was a lot of other work in the market. If we compare it to oil mining, you can drill on the surface, or go deeper. Now we have reached the point where we do need to drill deeper.
— Why is that? Is it because of the market changes?
— Exactly. Until the mid-2000s – up till the 2008 crisis in fact – businesses used to engage third-party advisors to handle their legal matters; after that, companies started to cut their costs by hiring in-house counsels. In-house legal professionals became more proficient; many lawyers found corporate jobs. In 2014 and 2015, it became apparent that clients were tightening their purse strings. Now outside counsels only get the most complicated disputes; simple matters (such as disputes under standard delivery contracts) which do not require any creativity are handled in-house. In the meantime, there are more external legal advisors and legal firms, so competition grew fiercer.
— Is it fair to say that the growth in litigation finance has been fueled by businesses being less able to pay and higher competition among lawyers?
— It is, but these are not all the reasons. Most clients are interested in the actual outcome of their case: they want to recover assets or cash or remove a threat to their business. They do not want to pay for an award in their favor that cannot be enforced. Sometimes, clients lack experience of resolving complex conflicts, and they are afraid to initiate them. Corporate policy in large companies is also a factor: major businesses do not want to ruin their reputation. Once, I handled a lawsuit against the Moscow government seeking recovery of USD 8 million in damages due to an investment contract termination. I suggested that my client claim interest for the use of borrowed money as well; the client, however, told me he didn't want to push the government too hard and damage his relationship with government officials, as this might have adversely affected his current construction projects. Eventually, the client assigned to us his claims for the 50% of recovery, and our firm was able to recover USD 1.5 million more.
— What cases do you usually take on?
— We are mostly interested in quick enforcement of an award, so we focus on claims against insurance companies, banks, or, generally, other companies which have assets in Russia. Sometimes we back disputes against companies under bankruptcy proceedings if the client is a majority shareholder, and the company used to have or still has material assets.
— Do you back consumer lawsuits?
— There are lawyers who specialize in consumer lawsuits – for example, against insurance companies. In this case, the way to return your investment is to bring a class action case when you handle many clients having the same claim. I have highly qualified lawyers on my team, and it is a bit below their level. Besides, unlike in the U.S., there are very few class action lawsuits in Russia, so I would say it is a bit premature to discuss this segment.
— Do you have requests to back cross-border lawsuits?
— Yes, but we do not handle such cases ourselves. It is a whole new level of funding; besides, I do not specialize in the laws of any foreign jurisdictions, so I am not able to evaluate the risk level or predict the outcome. We focus on disputes before Russian courts; for cross-border projects, we engage our partners who provide litigation financing abroad. They act as our contractor and, as such, develop case strategies and estimate litigation costs; my team, however, manages the project for the client. Over the last few years, we have had a few projects of that sort, all of them in the UK.
— Do you see specialized litigation financing platforms as your competition?
— No, I don't think such platforms are our direct competition: first of all, the scope of our projects is very different (I should reiterate that litigation financing is a side business for us), as is the nature of cases we are willing to take on. We are very particular about the projects we back: these are only large-scale, complex disputes involving significant recovery.
— How many cases have you already backed and for what amount?
— Since 2010, we have financed ten projects for approximately USD 7 million.
— Can you disclose your rate of return?
— My firm's income is not disclosed. I can only say that a project is feasible if you see that you can get at least RUB 2.5 for each ruble you invest. Sometimes we incur losses, sure, but that is rare.