ENERGY-2019, A COMPARATIVE INTERNATIONAL LEGAL GUIDE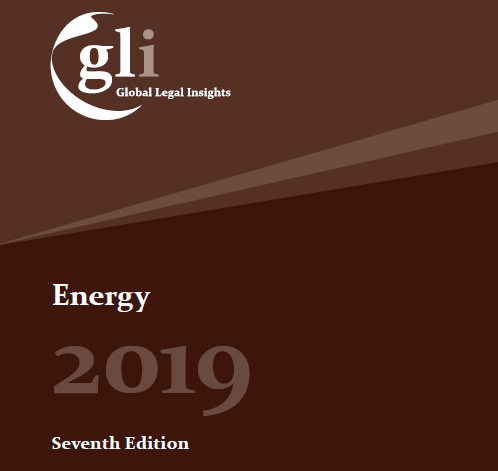 UK Global Legal Group has published the seventh updated edition of Global Legal Insights: Energy 2019, its comparative legal guide. Energy 2019 is divided into seven chapters and covers thirty-one jurisdictions. Rustam Kurmaev, managing partner at Rustam Kurmaev & Partners, and Vasily Malinin, head of the firm's commercial disputes practice, authored the section on Russian legislation.
The guide provides insights into key developments and changes in the industry's regulation over the past year, and addresses those issues which are most pressing for lawyers and advisers working with the energy sector. The authors offer their interpretation of existing legal acts and administrative procedures and share with the readers their expert opinion on legislator's prospective initiatives which may influence the industry's developed throughout 2018. Thanks to its comprehensive market coverage, the guide will be a useful read for lawyers and business managers of energy companies, as well as a wider audience of businesses active in both the Russian and international energy markets.
Global Legal Group distributes printed guides to the heads of legal departments of large international energy and financial companies, partners and practice heads of leading law firms, private practices, and legal experts in the energy sector. Throughout 2019, the book will also be distributed at prestigious international conferences.
An electronic version of the guide is available at the publisher's website.