Changes in offshore law: risk zones and safety zones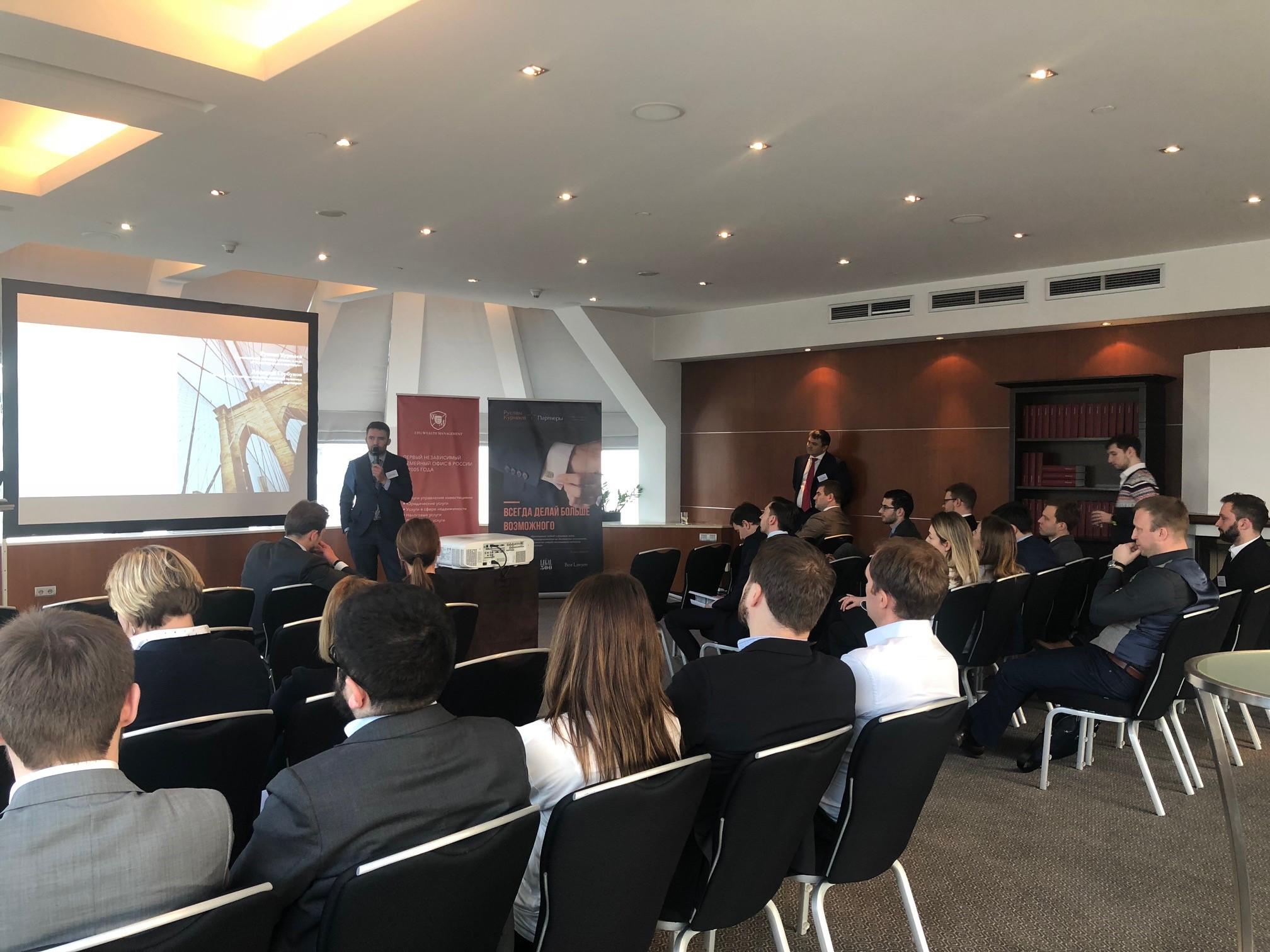 RKP partners Rustam Kurmaev and Dmitry Gorbunov held a joint presentation on the subject "Corporate veil through the eyes of the Russian investigator", sharing with the audience practical experience of interaction with law enforcement agencies of the Russian Federation during planned and unscheduled inspections and investigative actions. Representatives of UFG WM Andrey Pozhitkov and Yuri Kulikov shared with the guests of the event their expert opininon on which forms of business are at risk and which are not, and provided practical recommendations on how to secure the company and its management in view of the recent changes in offshore legislation. The presentations were followed by a Q&A session and a networking drinks reception.
UFG Wealth Management, a member of the UFG Asset Management Group, was founded in 2005, and is the first independent family office in Russia, with an outstanding reputation for providing tailored investment, legal, and financial solutions for our clients not only in Russia, but throughout numerous jurisdictions and financial centers abroad. In 2015, UFG Wealth Management got number one position in Family Office rating by Forbes. In recognition of its growth, development, and leadership position in the market, UFG Wealth Management was designated Family Office of the Year in Russia (2017, 2012, 2010, 2009) by influential British private banking publication, SPEAR`S.
Rustam Kurmaev and partners was established in October 2017 as an independent dispute resolution practice with a particular focus on commercial litigation, corporate conflict, white collar crime, disputes with regulators and state authorities, and criminal defense of businesses in Russia. The firm has significant background in representing clients in bankruptcy proceedings, complex insurance disputes, and high-value construction disputes. Its professional achievements are recognized by all leading legal directories, both domestic and international. For many years the team consistently receives top ranking positions and professional awards for its expertise in the field of dispute resolution, white collar criminal defence, and corporate compliance.