DMITRY KLETOCHKIN SPOKE AT C5'S CONFERENCE IN LONDON: INTERNATIONAL DISPUTES AND ASSET RECOVERY INVOLVING RUSSIAN AND CIS PARTIES February 1, 2019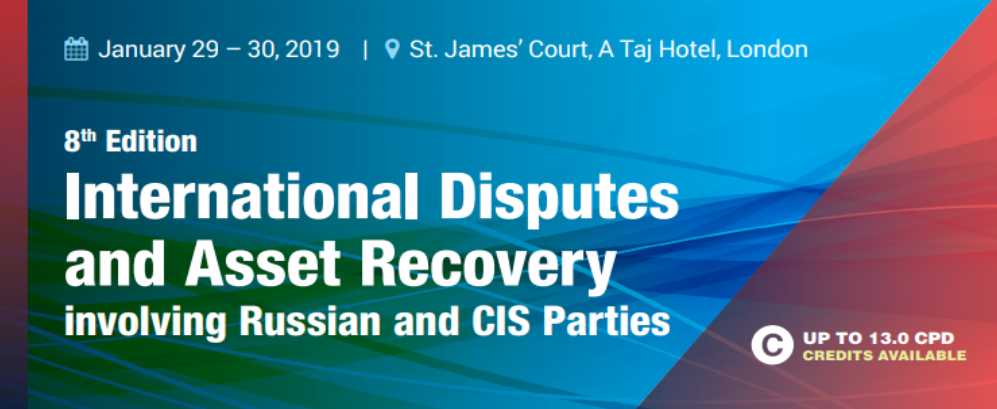 Dmitry Kletochkin, head of restructuring and bankruptcy with Rustam Kurmaev & Partners, spoke at International Disputes and Asset Recovery Involving Russian and CIS Parties, an international conference held on January 29-30, 2019 at A Taj Hotel, St. James' Court, London with the support of C5, a leading UK provider.
Mr Kletochkin's report was part of the session focused on the specifics of assets search and recovery in cross-border disputes. On the second day of the event, Dmitry discussed the differences in the standards of proof in English and Russian courts, and touched on key differences in legal proceedings, sharing his expertise and years of experience with legal colleagues from other jurisdictions. The panel was attended by renowned litigators from Austria, the British Virgin Islands, Ukraine, and Russia.
For more information about the conference's agenda and speakers, please follow the link.