Forbes Club Legal Research: Rustam Kurnaev & Partners Ranked Among Top Advisers to High Net Worth Individusls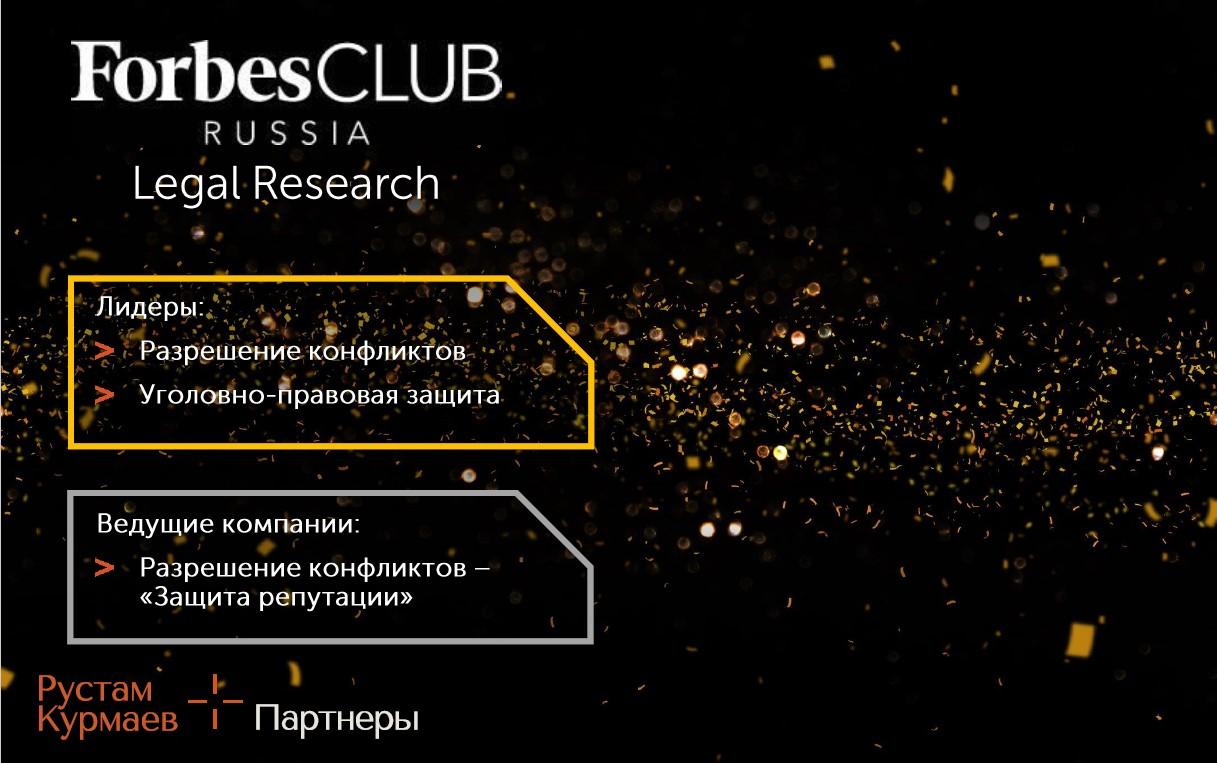 In its newly issued list of Russia's best law firms, published in Forbes magazine, Forbes Club Legal Research recognises RKP among leaders in Dispute Resolution and Criminal Defense practice categories and ranks them as the top law firm in the Dispute Resolutuion - Reputation Protection sub-category.
Forbes Club Legal Research is the first survey of Russia's top advisors for wealthy clients, aiming to assist the Forbes Club members in selecting a supportive legal counsel they can turn to for representation in both business and personal matters. The survey covered five practice catergories: Litigation and Antitrust Management, Asset Transactions, Taxes and Compliance, Family Law & Inheritance, and International Projects. Rustam Kurmaev & Partners have won awards in all nominations, for which they had applied.