LITIGATION FUNDING IN RUSSIA, A RESEARCH BY RBC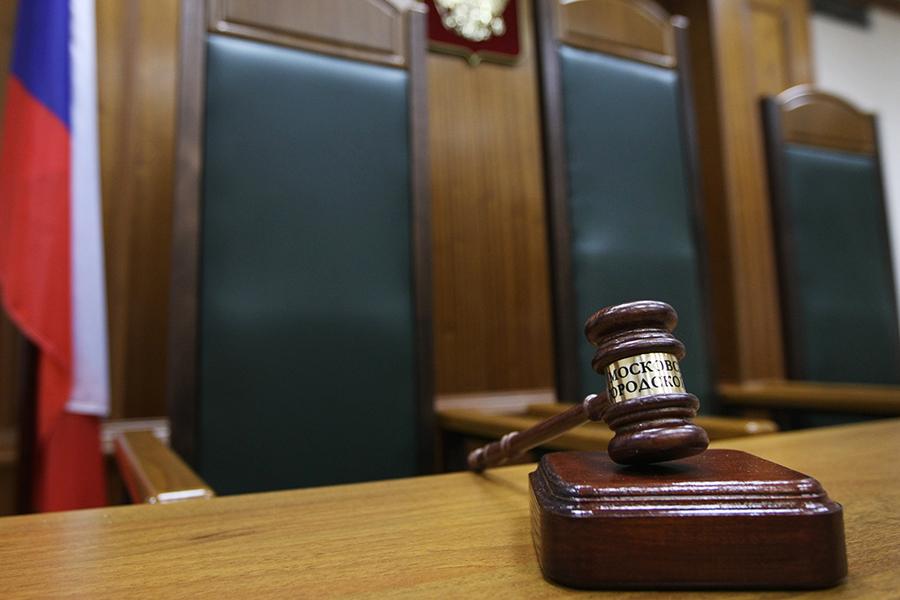 Over the last two years, private investors seeking future recovery funded litigation cases with claims totaling RUB 9.3 billion in Russia, according to major players in the area of litigation finance.
The litigation finance industry emerged in 2017 and followed the model developed in the West. Before then, some Russian legal firms offered its clients financing services for litigation costs, but it was not until two years ago that a few players entered the market with litigation finance as their core business.
Litigation finance is the practice where individuals or businesses which do not have sufficient resources to pay for a potentially successful litigation (legal fees, expert examinations, professional advisors, search for assets) are willing to share the potential recovery with an investor who is willing to take on the risk. If the case is lost in court, the covered litigation costs are not refundable.
The number of financed litigations in Russia is not yet significant. Companies tend not to disclose this information; however, based on certain indications, one may conclude that there have been a few dozen such cases, and the financed litigation costs totaled a few hundred million rubles.
WHAT ARE THE SOURCES OF LITIGATION FUNDING?
There are three types of market players:
specialized investment funds which provide financing from their own equity
platforms matching plaintiffs and investors
legal firms providing litigation finance services as an auxiliary business
The largest public player among investment funds is NLF Group which was launched in 2017. NLF Group has already financed claims of over RUB 7 billion, 90% of which was funded in 2018. In most cases, the litigation costs financed were between RUB 2 million and 40 million. The fund only covered 2 to 3% of the applications it received; in 2018, it received 40 applications per month (which amounts to slightly less than 500 applications a year). Another investor is Sudfinance (literal translation: Court Finance), which has been active for one year and is far behind NLF Group in terms of investment volume: so far it has funded three of five applications with claims totaling RUB 38 million.
The largest online attorney search and litigation financing mechanism is Platforma, a project launched in November 2016. Over two years, it has backed cases with total recoveries of RUB 1.5 billion. Amounts contributed by investors are not disclosed; however, according to Platforma's research (provided to RBC), the average investment is roughly 10% of the claim amount, therefore, the total financing provided may be as high as RUB 150 million. Platforma reportedly received 700 applications, and between 2 and 3% of these were backed.
Unlike its peers, Sudinvest.ru (literal translation: Court Invest), an online litigation financing vehicle launched in 2017, reported its total investment at RUB 16.75 million. Its total value of backed claims reached RUB 750 million; with an average investment size of RUB 450,000.
Rustam Kurmaev & Partners stands out among other legal firms which provide litigation financing. The firm began to finance litigation costs as early as in 2008. The firm uses a targeted approach: it is only interested in complex lawsuits with large claims and a high chance of success. "Since 2010, Rustam Kurmaev & Partners has financed ten projects with a total value of roughly USD 7 million, of which USD 1 million was invested in 2018. The firm chooses not to disclose its returns and does not view specialized litigation financing platforms as its direct competition, taking into account the different scopes of both practice and disputes," explained Rustam Kurmaev, the firm's managing partner.
FIVE YEARS BEHIND
The litigation finance industry began to develop in the early 2000s in the United States, where investment funds took up the practice of paying the litigation costs of third parties in exchange for a percentage of the recovery in the event of success. According to Burford Capital, in 2017, 36% of U.S. lawyers used third-party financing. Key investors are banks, insurance companies, hedge funds, and specialized investment vehicles.
Legalist, a U.S.-based investment company providing litigation financing services, estimates the U.S. litigation finance market to be worth USD 3 billion annually (total investment), based on the public reports of investment companies. Apparently, the market is even larger in reality. Cindy Chen Delano, a senior legal analyst at Whitebox Advisors LLC, points out that, judging from the accounts of major legal firms, the market volume (including fees) may be anywhere between USD 50 billion and 100 billion.
In Russia, between 6-7% of attorneys use third party financing, according to research conducted by NFL Group and Pravo.ru in 2018. The same indicators were recorded in the U.S. back in 2013, so Russia is only five years behind, the research concludes. According to the authors, Russian market may demonstrate growth of up to 80-100% per year, which is comparable to what was seen in the U.S. and Europe.
It is much harder to evaluate the litigation finance market in cash terms, as, in addition to specialized companies, third-party funding is provided by some businesses dealing with distressed assets, and lawyers charging success fees. In 2013, the U.S. litigation finance industry was estimated by experts at 0.5-1.0% of the total volume of the legal services market. If one was to apply a comparative analysis based on data from five years ago, the same would be fair for Russia. In absolute values, the volume of the litigation finance market may be between RUB 1.2 and 2.5 billion, according to Maxim Karpov, managing partner at NLF Group.
WHAT KIND OF LAWSUITS ARE FINANCED?
In 2017, financing was mostly requested for small claims initiated by individuals (the mostly widely-publicized cases: patent trolls seeking recovery from Google, or a student who failed a university's entrance exam suing the university's president); over the past year, however, most cases came from major companies, wrote our sources in Platforma. Even wealthy clients came to realize that third-party financing is a beneficial and economically reasonable way of funding their lawsuits. Platforma only works with cases where, according to in-house experts' estimates, the chance of success is at least 70%. The decision to back a particular case is also influenced by the defendant's financial position and the amount of legal expenses. In 99% of cases, it is the plaintiff who applies for financing; the defendant is the applicant in only 1% of cases.
In selecting cases to back, NLF Group considers two factors: the strength of the plaintiff's case and the outlook for the award enforcement which primarily depends on the debtor's financial position. Disputes may vary: debt recovery from an employer under a construction contract agreement, claims brought by guarantors in connection with the debtor's default under the main loan agreement, etc. NLF's clients are legal firms, bankruptcy managers, and companies not involved in the legal sphere, such as developers, engineering and insurance companies, or banks. Sudfinance primarily backs civil cases (claims under loan agreements, insurance disputes, etc.).
"It doesn't make any sense to look for an investor if the defendant is insolvent," say Sudinvest.ru representatives. According to them, third-party financing is only sought if there is certainty that a court award in the plaintiff's or defendant's favor will be complied with or enforced (through execution or bankruptcy proceedings). Cases with high chances of success may be eligible, even if the amount of possible recovery is not large (even as low as RUB 50,000). Sudinvest.ru has backed cases of various types; however, recently there has been an increase in the number of claims for the recovery under transactions held invalid by arbitrazh courts as part of bankruptcy proceedings (suspicious transactions and transaction with unfair preference).
Rustam Kurmaev & Partners look at a matter from the litigator's perspective to evaluate its chances of success. "We are mostly interested in cases with the possibility of quick enforcement, such as disputes against insurance companies or banks, or, more generally speaking, against any companies which have assets in Russia. We sometimes fund lawsuits against companies under bankruptcy if the client is a majority creditor, and the company used to own or still owns significant assets, Kurmaev explained. He added that disputes with the Russian government or government bodies are most challenging in terms of award enforcement.
WHAT IS THE INVESTOR'S SHARE?
The investor's share in the recovery awarded by the court may vary depending on the case. In NLF's practice, it fell in the range of between just below 10% and over 60%. Usually, however, an investor's return is 20-40% of the recovery; according to the fund's staff, the recovery is distributed between the client and the investor based on the classic rule of a reasonable risk to return ratio. In some cases, NLF Group acquires the client's claim in full to further initiate legal proceedings by itself.
According to Platforma's rules, the investor earns a percentage of the recovery as pre-defined in the contract. It can be between 1-40% of the awarded amount, our source in the online service explained. Platforma itself, as an intermediary, charges a finder's fee of 10% of the investment amount, plus a success fee which depends on the amount of the award and the period of the litigation. Sudinvest.ru estimates average investor's return at 150% p.a. given an average invested amount of RUB 450,000.
Rustam Kurmaev & Partners offers two investment options: either it covers litigation costs in full for a percentage of the amount recovered, or clients assign a certain percentage of their claims (say, 50%); in the latter case, the firm represents both itself and the client in the litigation.
CASE STUDIES
Financial investors do not disclose the details of most cases backed by them as such information is protected by attorney-client privilege; publishable cases are mostly success stories.
A Barnaul-based heat company owed RUB 18.3 billion to an investment and development company for heat and hot water supply. The creditor used Platforma's services to find an investor who covered RUB 500,000 in litigation costs. The proceedings took four months and ended in a settlement. The defendant repaid the debt to the plaintiff in full; the investor's return amounted to RUB 2.8 million.
In May 2018, Ekran, a glass manufacturer, recovered RUB 45.3 million from an electric power supplier for disruptions in deliveries. To mitigate the financial risks associated with the litigation, the plaintiff raised third-party financing. The investor's return (whose contribution is not disclosed) is reported at 100%.
The most widely-publicized cases backed by NLF Group were those brought by iPhone users against Apple due to their devices "slowing down". From the onset, the fund expected to lose the case, so the project was more reputational in nature. "Our objective was to promote litigation funding tools using this case that attracted a lot of public attention," says Maxim Karpov.
A Moscow region-based developer brought a lawsuit against a local grid company objecting to being involuntarily connected to its gas distribution networks. NLF backed the case (the amount invested is not disclosed). The litigation went on for over a year and a half, and the developer won the case. This allowed the fund's client save roughly RUB 100 million for the new gas pipeline construction, while the fund multiplied its original investment.
Rustam Kurmaev & Partners won a dispute over an investment contract dissolution and recovered roughly USD 8 million in damages from the Moscow government. In addition to the damages, the firm was able to recover interest for the use of borrowed funds in the amount of USD 1.5 million.