Rustam Kurmaev & Partners at St. Petersburg International Legal Forum 2021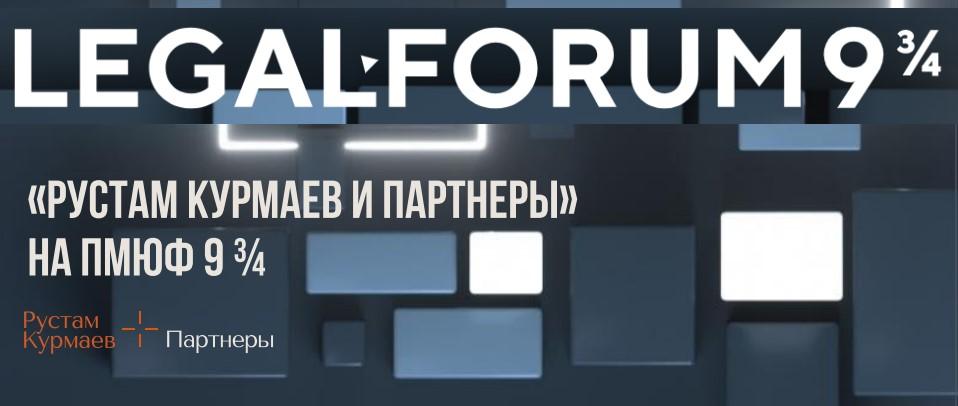 RKP took an active part in the business program of the St. Petersburg International Legal Forum (SPBILF), the key legal market event held on May 18 – 20.
On the eve of SPBILF, on May 17, the XI Annual Conference organized by the Russian Corporate Counsels Association with participation of the Judges of the Constitutional Court of the Russian Federation, How to Ensure Supervisors and Regulators Follow Procedural Rules, was held. Rustam Kurmaev, Managing Partner, opened the second part of the Conference, which was devoted to the legal framework and business audit practices. In his report, Rustam focused on features of litigation with the state in the Moscow District, the key categories of disputes and gave practical advice on avoiding mistakes when disputes with the state happen.
On May 19, Rustam Kurmaev, Dmitry Kletochkin and Dmitry Gorbunov, the partners, participated in three SPBILF sessions supported by Pravo.ru.
Rustam Kurmaev reported at the traditional Pravo.ru Litigators' Breakfast. He spoke about a prominent case: forestry authorities had had a mess in their documentation, which had put a company's assets at risk amounting to RUB 4.5 bln. As part of the Bankruptcy Legal Practices sessions, Dmitry Kletochkin described new strategies and tactics of challenging suspicious debtor transactions. As part of the Corporate Liability: Damages, Subsidiary and Criminal Liability session, Dmitry Gorbunov voiced the problem of broad interpretation of laws by courts and enforcement agencies, entailing a defence-prosecution misbalance.
A video record of the reports is available on the official SPBILF website.