The Forbes Top 20 Law Firms special issue features RKP among Russia's leading law firms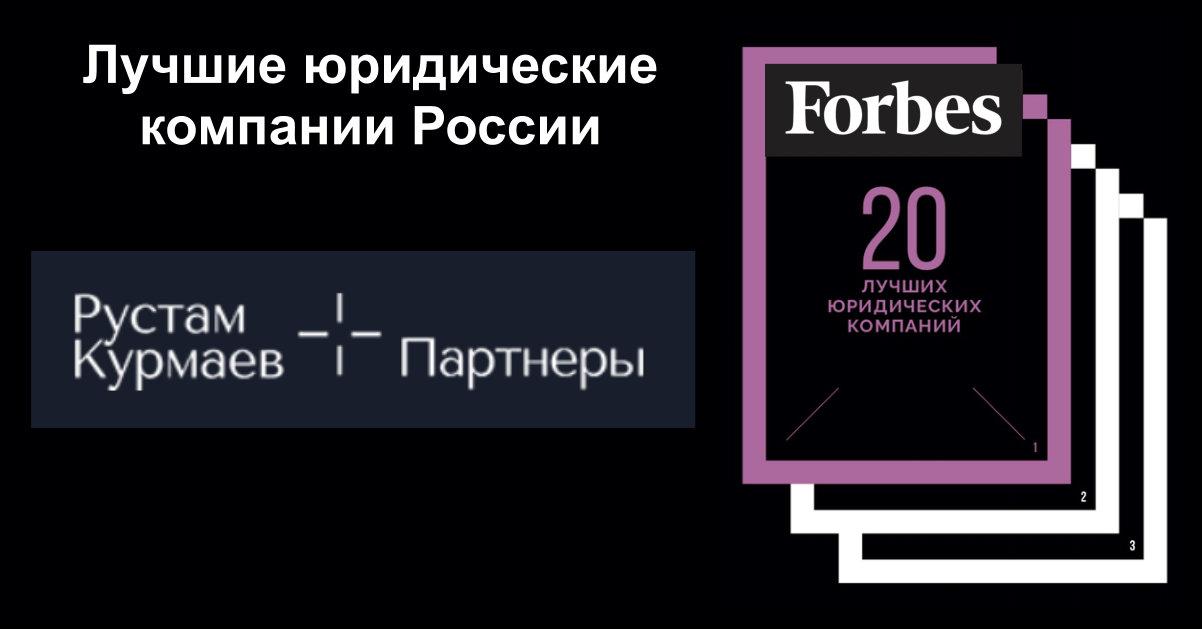 Forbes Russia unveils its very first ranking of leading players in the Russian legal services market. Rustam Kurmaev and Partners tops the ranking by revenue per attorney and media mentions and ranks sixth overall
The Forbes Top 20 Law Firms special issue features Russia's leading firms for various practice areas. The long list included the largest law firms by revenue from the Pravo.ru-300 ranking for 2019. To establish the winners, the contenders were assessed using weighted factors in six categories: annual revenue, revenue per attorney (performance), number of resolved general litigation cases, share of disputes with public authorities, total value of all disputes per year, and number of media mentions. In order to determine the final results, the scores for each parameter were summed.
The data for all parameters with the exception of media mentions were supplied to Pravo.ru by the contenders and subsequently verified using publicly available sources and specialized software for handling court case data. The number of mentions in the media was calculated by the SCAN-Interfax system which tracks over 40,000 sources. Rustam Kurmaev and Partners ranked first by media mentions, first by revenue per attorney, and sixth based on the combined aggregate score.
"The firm was established in 2017 by Rustam Kurmaev, formerly a senior partner at Goltsblat BLP, who was joined by his colleagues from the litigation practice. One of the key cases handled by the firm in 2019 was representing Baring Vostok Capital Partners. The firm's largest clients include Mechel and ChelPipe's beneficiary Andrey Komarov", outlines Forbes Russia.
Forbes is the world's top business publication. It gained recognition thanks to its bold investigations in the business world, unbiased reporting practices, as well as various rankings and lists it maintains and publishes, with the most well-known of them being the list of world's top billionaires. Russia became the fifth country where the magazine was being published. There are 40 local versions of the publication issued in 70 countries in 26 languages.
"We would like to take this opportunity and thank Pravo.ru and Forbes Russia for their work and congratulate our colleagues from the leading law firms on the recognition that's been well deserved. We are also proud for our team's achieving such tremendous success in the two-year period since the firm's launch," said RKP's Managing Partner Rustam Kurmaev.